Awarding 489 Students for outstanding performance
Submitted by pjuma on Sat, 2016-05-21 14:47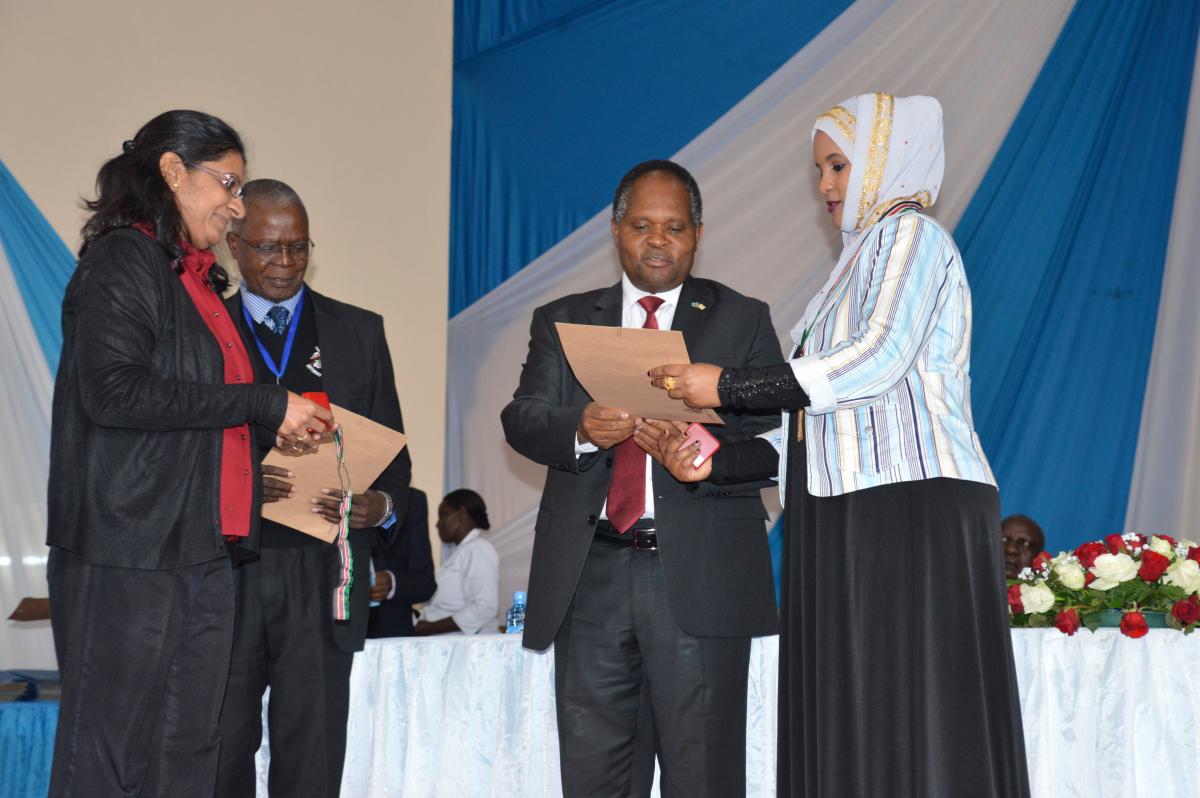 The students received awards donated by 82 donors, among the awards is the Gandhi Smarak Nidhi Trustee Fund which is in form of a gold medal to the best overall student in the University with the highest proficiency in both academic and extra-curricular activities. The awards went to Hussein Maimuna (2011/2012) and Victor Juma (2012/2013).
While congratulating the prize recipients, the Vice-Chancellor, Prof. Peter Mbithi, recognised sterling performance by the ladies.
"This shows that our ladies have come of age and have taken the competition to their male counterparts. It further debunks the myth that only male students can perform well in certain courses," he said.
Prof. Mbithi thanked the sponsors for their support and called on more sponsors to volunteer and support activities that will improve the quality of the academic programmes.
"I am happy to recognize and welcome the new donors who have joined in the 2013/2014 and 2014/2015 Academic Years. They include Dennis Omondi Adari University Awards, The Agnes Zani Award, Prof. Godwin O. Patrick Obasi Award, Prof. Laban A. Ogallo Award, Dr. Joseph R. Mukabana, MBS Award and the Prudential Award.
Senator Agnes Zani also congratulated the prize recipients and challenged them to take their expertise to all sectors of the economy. She said that the prize presentation ceremony should encourage the current students to work harder in their studies.
See | Gallery |