I Choose Life (ICL) – Africa supports UoN's Innovation Week, 2016
Submitted by pjuma on Mon, 2016-05-16 17:09
Date and time:
Mon, 2016-05-16 (All day)
Chief Executive Officer ICL, Mr. Mike Mutungi paid a courtesy call and presented a cheque worth Kshs. 500, 000 to the Vice-Chancellor, Prof. Peter Mbithi to support UoN Innovation Week.
Already the University and ICL have signed a memorandum of understanding that highlights the nature of the partnership. Among the areas proposed for collaboration/partnership with the University include sponsorship of the Nairobi Innovation Week 2016, facilitation of selected high schools to attend the Innovation week, proposal to work with C4D Lab to roll out a digital infrastructure to register all school going pupils (with support of the Ministry of Education) and a proposal to host the Triple Helix International Conference in Kenya in February, 2017, in collaboration with the C4D Lab.
On his part, Prof. Mbithi welcomed the move and underscored the value that the University attaches to collaborations and partnerships, which he said the University considers as key guiding principle in its operations. Prof. Mbithi said that the University is more keen when such collaborations involve innovations and youth programmes.
Mr. Mutungi revealed that ICL has established the necessary linkages to be able to use the IRIS of the eye for unique human identification instead of biometric, and he hoped the University could consider its use in future.
Among the University officials present were Prof. Henry Mutoro, Deputy Vice Chancellor, Academic Affairs, Prof. Tim Waema, School of Computing and Informatics and Dr. Tony Omwansa, Coordinator, C4DLab.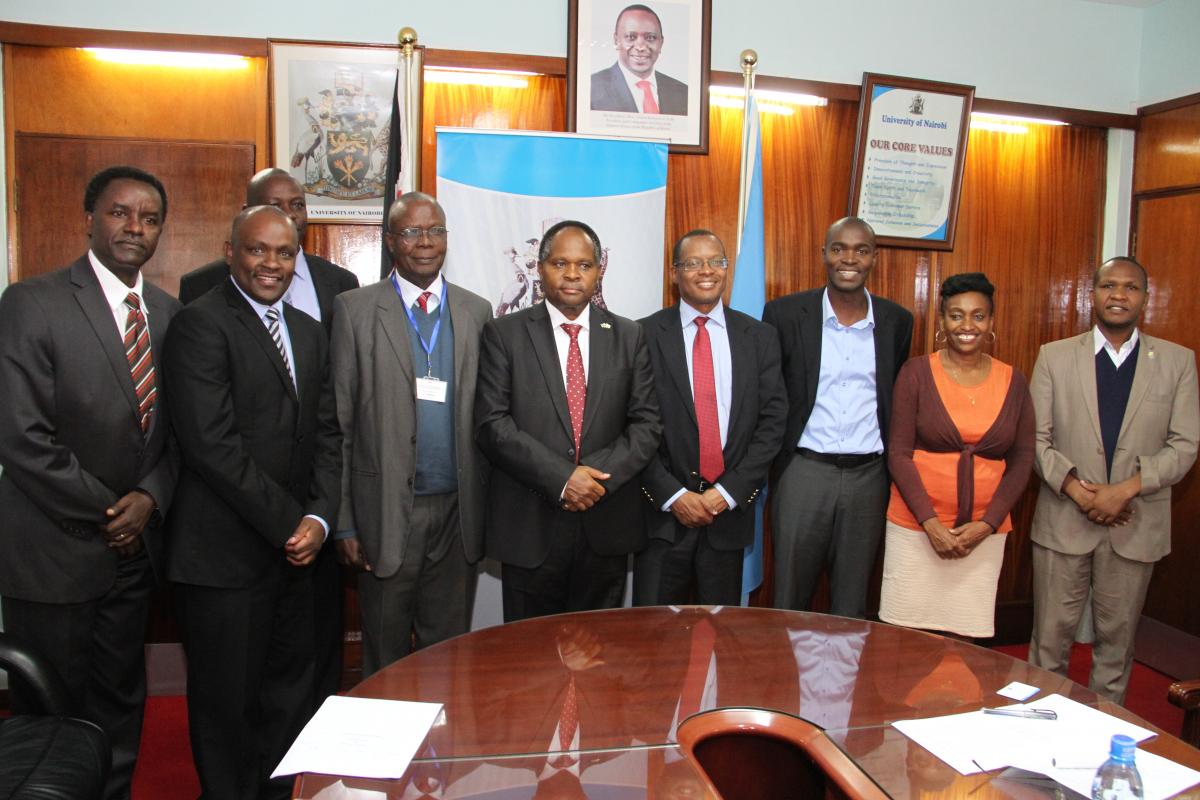 Click here to Download the news in | PDF | | Word | Gallery